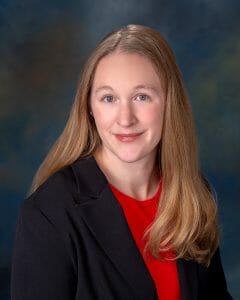 Ella Trepashko received her training as a physician assistant at Ohio Dominican University in Columbus Ohio, graduating in 2019.
Prior to this, Ella worked as a registered dietitian in Chicago Illinois. Ella graduated Dominican University in 2012 with her Masters of Business Administration and became credentialed as a Registered Dietitian that year. Ella joined St. Paul Rheumatology in 2020.
Currently, Ella is a member of the American College of Rheumatology and American Academy of Physicians Assistants. She is licensed in the state of Minnesota as Physician Assistant and Registered Dietitian.
She hopes that her patients would describe her as someone who communicates clearly, helping them understand their condition and treatment options.