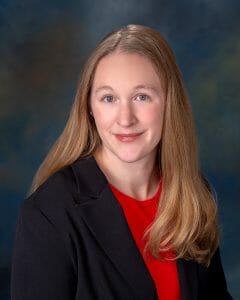 Ella Trepashko brings a unique perspective to our team at Saint Paul Rheumatology.
Her background includes working as a dietitian in Chicago, an experience that started her on her path toward joining our team as a physician assistant.
"I saw so many people with chronic disease that I returned to school to become a PA so I could make a better impact for my patients. During my PA training, I had the unique opportunity to do one of my clinical rotations at rheumatology practice, which was my favorite rotation."
Her background and training as a dietitian sets her apart from most healthcare providers. Listening to and working with patients to meet their health goals, Ella tries to take a wider approach to helping patients feel better. As she puts it, "Diet and lifestyle are the foundation of health, and small changes can make a big impact in how we feel."
She hopes that her patients would describe her as someone who communicates clearly, helping them understand their condition and treatment options.